Introducing SuperNotecard
SuperNotecard is an online writing tool that provides virtual notecards to help arrange facts or scenes, track details, organize paragraphs, and clarify your compositional process.
Get Started
.
Professionals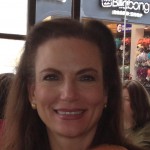 Our best features come from writers. Let us
introduce a few
who have helped to shape SuperNotecard.
What's New
We redesigned SuperNotecard to work great on phones
and
desktops. We also added project sharing, a deluxe editor, embedded images, full-screen mode & more.
Take a quick tour
.